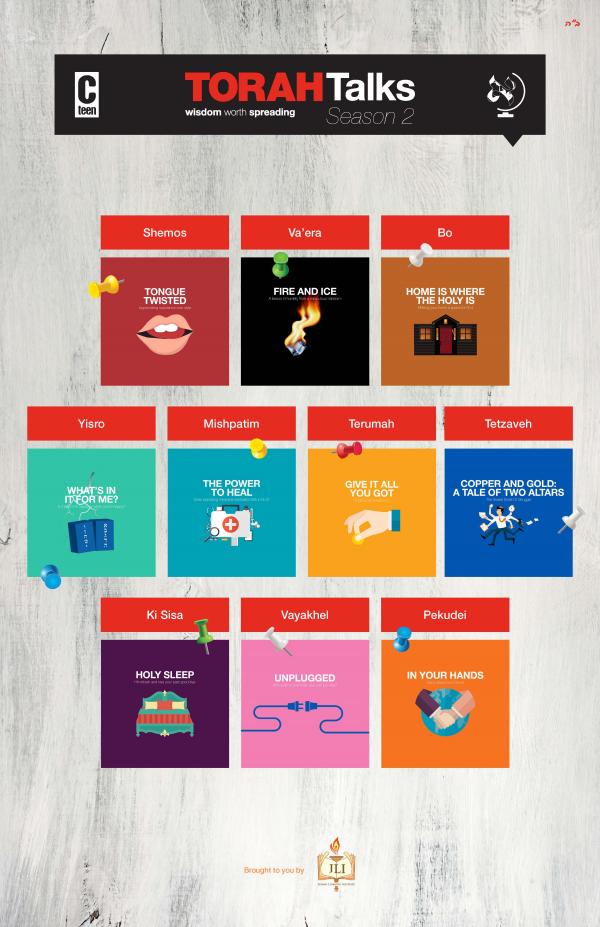 JLI Torah Talks Parsha Guide-Teacher Edition (Season 2 )
These unique guides spark discussion and debate through experiential learning and visual/media aids. Consists of 3 seasons spanning 1. Bereishis, 2. Shemos, and 3. Vayikra.

Season 2 (Shemos) only. Student guides sold separately. 
See sample here.
See Shemos Lesson Overview here.
Click here for social media teasers.